Honorary Membership
Proposals for Honorary Membership shall in the first instance be formally considered by the Club's Committee. Thereafter, the Annual General Meeting of the Club may elect to Honorary Membership as a distinction to those whom it deems worthy to honour.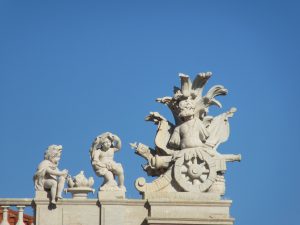 Honorary members, with the exception of those who were ordinary members, shall not have the right to vote at Annual General Meetings, or to be elected as officers of the Club. Honorary members are exempt from the annual subscription.
To date, two officers have been elected as Honorary Members: Commandant John D. Curtin (Retd) in 2013, and Commandant Paddy Gillen (Retd) in 2014.
Commandant John D. Curtin (Retd)
During the Artillery Club's 2013 Annual General Meeting, Commandant John D. Curtin (Retd), 41 Battery and 14 Battery, 2 Field Artillery Regiment, was unanimously elected as the Club's first Honorary Member. His Honorary Membership was proposed by Captain Peter Murray (Retd.).
John enlisted in the Local Defence Force on 13 October 1940. He completed his reserve service as Battery Commander 14 Battery, 7 Field Artillery Regiment (FCA). As an Ack Ack gunner, John engaged German aircraft with 3 inch guns during the Second World War. During the course of his distinguished career, he fired the following Artillery weapons: 60th Pounder, 4.5 Howitzer, French 75s and the 25 Pounder.
He was elected the third President of the Artillery Club in 1975 in recognition of his service to the Artillery Corps.   John was also a former President of McKee Officers Club (1989 and 1990).   With a service spanning 36 years and 110 days, John had the unique distinction of being retired longer than being in uniform. John was retired 37 years and 132 days, when he died peacefully on 12 June 2014, at the age of 94.
Commandant Paddy Gillen (Retd)
The second Honorary Member was unanimously elected during the Club's Annual General Meeting held on 4 December 2014 – Commandant Paddy Gillen (Retd), 8 Field Artillery Regiment (FCA). His Honorary Membership was proposed by Lieutenant-Colonel Jim Dawson (Retd) and seconded by Commandant Derek Coulter (Retd)
During a ceremony on 8 December in Cork, H.E. Jean-Pierre Thébault, French Ambassador to Ireland presented Commandant Pat Gillen (Retd) (89) with the Chevalier de la Légion d'Honneur, in recognition of his role in liberating France, in Normandy, during the Second World War. 2014 marked the 70th Anniversary of the Allied invasion of Normandy, a military operation commonly known as D-Day. Sadly, Pat who was one of the last surviving Irish veterans of D-Day, died on 27 December 2014.
Interviewed by the media, Paddy dedicated the award to his fellow countrymen saying
"In accepting this award, other brave Irish men, thousands of young men, who lost their lives in pursuit of peace remain in my memory. This award is as much theirs as mine."
Residing in Galway, Paddy served in the 50 Infantry Battalion LDF from 1940 through 1943, when he enlisted in the 6 Commando. With the rank of Corporal, on 6 June 1944, Paddy landed on Sword Beach, Normandy, as part of the D-Day Landings. Subsequently, his unit was involved in numerous river crossings including the Rhine which was accomplished on
23 March 1945. On 29 April 1945, Paddy's unit was given pride and place in being the first unit to cross the Elbe. As Staff Sergeant, Paddy encountered Russian personnel in May 1945 in Berlin. Following the conclusion of hostilities on the European Front, Paddy served in Greece, Cyprus, Egypt and Lebanon.
Working with Henry Ford & Son Ltd in Cork, Paddy joined the 44 Field Artillery Battery in May 1950. In 1970, Paddy was promoted to the rank of Commandant and appointed as Battery Commander (FCA), 1 Field Artillery Battery, which subsequently became an organic Battery in the 8 Field Artillery Regiment (FCA) on reorganisation in 1979. On
7 March 1982, Paddy officiated at his Stand Down Parade in Murphy's Barracks, Ballincollig, with 42 years service "under two flags" in the profession of arms.